thrasher music
balancing fidelity & art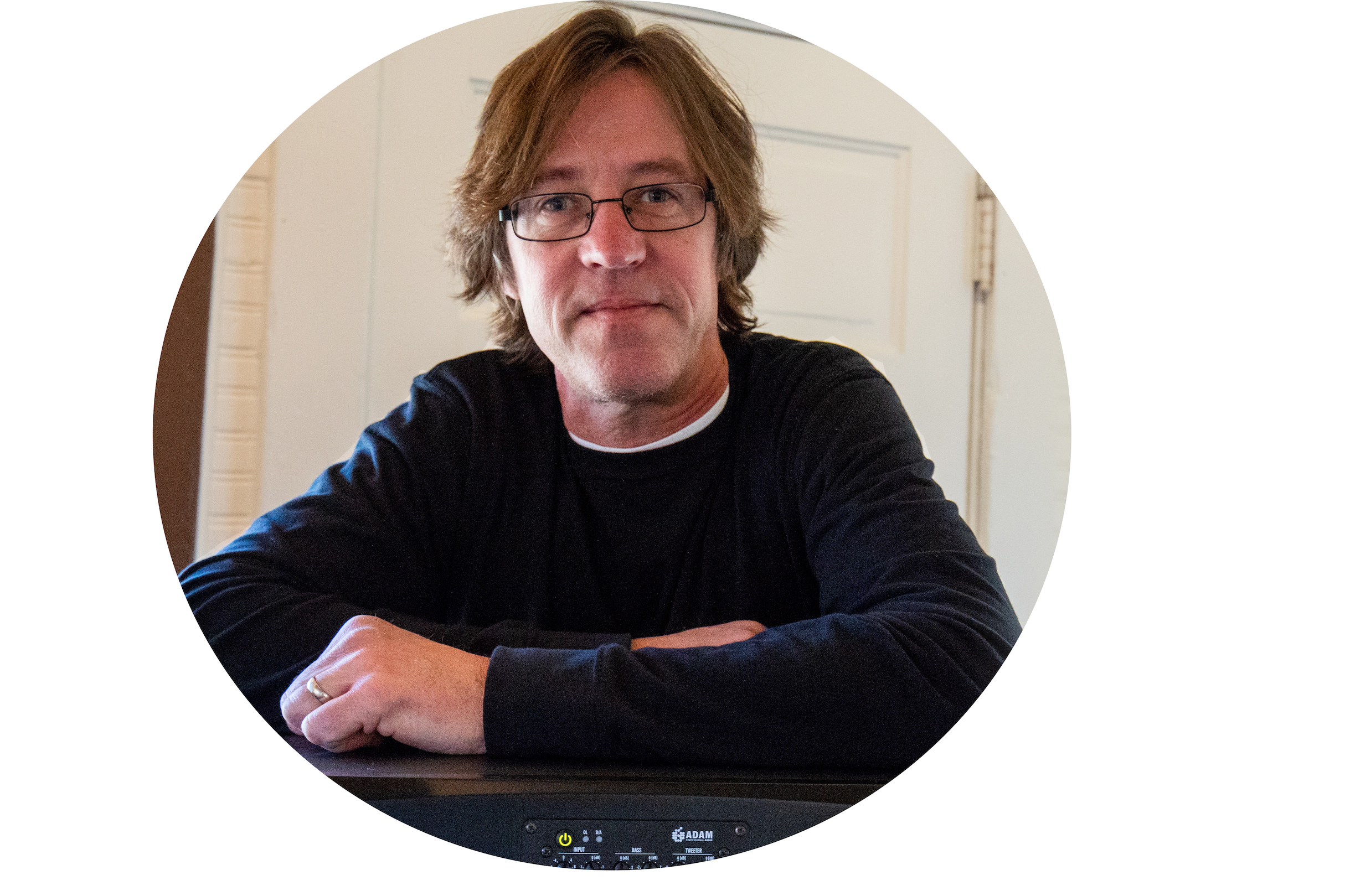 is a mixing, recording, and editing engineer. His credits include Metallica, Rush, Motley Crue, Kiss, Matchbox 20, Pat Benatar, Tucker Beathard, and Jason Aldean, to name a few….. Patrick relocated his family from Los Angeles to Franklin, TN in 2005. He quickly cemented his place in the Nashville music scene, mixing gold and platinum records for chart-topping country artist, Cole Swindell. Patrick continues to offer his mixing and engineering services to songwriters, major and indie label artist of all genres.
Country
Cole Swindell
All Of It
Cole Swindell
Break Up In The End
Cole Swindell
Somebody's Been Drinkin'
Cole Swindell
Down Home Sessions IV
Cole Swindell
Down Home Sessions III

Cole Swindell
Flatliner
Cole Swindell
You Should Be Here

Cole Swindell
Down Home Sessions II

Cole Swindell
Cole Swindell

Cole Swindell
ACM show "Flatliner"

Cole Swindell
You Ain't Worth The Whiskey

Jason Aldean
Rearview Town - (programming)

Casey Donahew
All Night Party

Drew Baldridge
Dirt On Us

Chris Cagle
My Life's Been A Country Song

Matin McDaniel
Just The Beginning - EP

Luke Pell
Pretty Close - Single
Best Thing You've
Ever Done - Single

Adam Craig
Little Bit More of You -Single
Forthcoming EP

Adam Rutledge
Runway

Trea Landon
Forthcoming EP

Dugger Band
East Tennessee Son

Jacob Powell
2013 - EP
Rock
Metallica
Disappear - VH1 Awards

Metallica
Live B - Sides
Fuel, Until It Sleeps, Whiskey in the Jar, Last Caress/Green Hell, The Memory Remains, The Thing That Should Not Be, King Nothing, Blitzkrieg, The Prince, Damage Inc., The Four Horsemen, Of Wolf and Man

Queensryche
Queensryche 2013

Queensryche
Breakdown - Single
Til' There Was You - Single
KISS
Alive:
The Millennium Concert
KISS
Kiss Alive!
1975-2000

KISS
The Box Set

KISS
Rock N Roll All Night
Super Bowl 1999
Rush
30th Anniversary Tour

Rush
Rush in Rio
DVD & LP

Lynam
Bling! Bling!

Motograter
Motograter (PA)
Skrape
Up The Dose

Stone Sour
Stone Sour

Stone Sour
Bother
Sepultura
Nation
Buckcherry
Time Bomb

Buckcherry
On the Road Again

Banger Sisters
Features:Buckchery
Crushed
Matchbox Twenty
Mad Season

Matchbox Twenty
VH-1 Awards "Bright Lights"

Matchbox Twenty
MTV Hall of Fame
Live at the Hard Rock

Matchbox Twenty
Live at EMP
Litany
Peculiar World
Motley Crue
Generation Swine
Pate Benatar
Innamorata

Bo Diddley
A Man Amongst Men

Tree
Downsizing the American Dream
Semisonic
Great Divide

The Samples
Outpost

Chuck Negron
Am I still In Your Heart

Godsmack
Changes - DVD 5.1
Wooster - Live DVD 5.1

Red Hot Chili Peppers
Live at Hyde Park

Red Hot Chili Peppers
Live at Fugi TV Rock Odessey

Red Hot Chili Peppers
Live at EMP

Joe Firstman
EP

Marylyn Manson
At the Olympic LA

American Pie/Lucia
I Will

Jude
I Do - Single
Oh Boy - Single
Cuba - Single
Red Room - Single
Teenage Girl - Single
I Know - Single
City of Angels

Kid Rock
Live at EMP

Gwen Mars
Come Here

Tatoo The Earth
Live Album

Dope
Sick - Single
Everything Sucks - Single

Styx
Brave New World

Ted Nugent
A Little More Time

Chicago
Chicago Live
Pushmonkey
Lefty - Single

Mana
New Years Day - Single

Goldo
Self-titled
Lovely Ladies - Single

Third Eye Blind
Horror Show - Single
Varsity Blues - Single

Dogs Eye View
Happy Nowhere

Lili Haydn
Lili

Pop
Angie Johnson
Sing For You

The Myriad
With Arrows, With Poise
Zizi Possi
Canzone Per Te: Sound and Vision
The Tories
The Upside of Down

The Tories
Would You Notice - Single
Time For You - Single
John Oszajca
From There to Here

Samantha Mumba
Gotta Tell You

Samantha Mumba
Baby Come Over - Single
Phantom Planet
Phantom Planet Is Missing
Kacy Crowley
Anchorless

Kacy Crowley
Fine Fine Furniture - Single

Kacy Crowley
Anywhere But Here
Hookers
Calico

Maddie Larkin
45 - Single
Unbreaking My Heart - Single

Jake Rogers
Evergreen - EP

Alexa Shea
Break Thru - EP

Jonna Smith
Girls Are Crazy - Single

Christina Aguilera
Silent Night - Single




Misc.
St. Louis Family Church
Magnificent Name
St. Louis Family Church
My Whole World
Meho Plaza
Meho Plaza
Matt Jernigan
Almost Live
Justin Unger
Disengage

Matt Henderson
Ignite

Lanky
Odd Hour Work Week

Lanky
Last Chance for a First Impression

Lanky
Inner Onwriter
Lucia Cifarelli
From the Land of Volcanos

Spider Man
Original Motion Picture Soundtrack

Various Artists
Tattoo The Earth, The First Crusade

Various Artists
Just Country

15 Minutes
Features: God Lives Under Water
Fame - Single
Tricked - Single

About


Patrick Thrasher has spent most of his life in a recording studio. At an early age he grew up watching his father perform in the gospel quartet, The Thrasher Brothers. The Thrasher Brothers were inducted into the Alabama Music Hall of Fame in 2005. Watching his father and uncles perform at an early age gave him the passion for music. While attending college at the University of North Alabama he played drums in the UNA jazz band and played in several rock bands. His first experience working in a studio was at Fame Recording Studio's where he completed his internship and later spent time at Muscle Shoals Sound. After graduating from UNA with a commercial music degree, Patrick and his wife, Tanya moved to Los Angeles.
After moving to Los Angeles, Patrick began working at American Recording under producers Ritchie Podolar and Bill Cooper. After American Recording, he worked for CanAm Studios. While at CanAm, he met James "Jimbo" Barton who later hired him as a Pro Tools editor and was a mentor. Patrick spent the next ten years working as an editor for mix engineers and producers such as; Jimbo Barton, Ed Thacker, Paul Fox, Mike Clink, Paul Lani, Ron Nevison, Eddie Krammer and Andy Johns………
In 2005, Patrick and his wife moved from Los Angeles to Nashville. Patrick began mixing for his cousin, Neil Thrasher and other songwriters, producers, and artist such as; Michael Carter, Wendell Mobley, Scott Hendrix, Tony Martin, Michael Dulaney, Brandon Kinney, Shane McAnally, Ashley Gorley, Jim Collins, Tom Shapiro, Busbee, Josh Leo, and Angelo Petraglia. In 2014 Patrick mixed his first #1 single Billboard Country song; Chilin' It, by Cole Swindell. Since then he has mixed eight more #1 Billboard Country singles and two Platinum records for Cole Swindell and had other songs with artist such as Tucker Beathard climb the Country Billboard charts.
Patrick's creativity, desire to provide the best for his clients, and passion for music is his biggest asset. He gives every client no matter how small or large 110% of his talent and experience.
Contact Us
Please complete the form below